UNION HOLE & CAMP
Aramac Attractions :: Aramac Tramway :: Captain Starlight
Aramac Grey Rock :: Aramac Lakes :: Aramac Range :: Muttaburra
Muttaburrasaurus Langdoni :: Muttaburra Museum :: Union Hole & Union Camp
Union Hole was the main camp for 400 striking shearers who stayed at the site for the duration of the shearer's strike in 1891.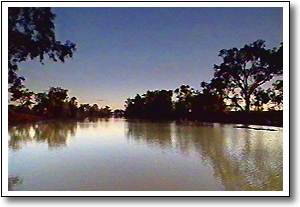 While Australian history has always focused on the Eureka Stockade uprising there is little doubt that the shearer's strike was a major change in our countries politics and the working ethos for Australian workers. The shearers strike affected far more people and had far broader implications for our young nation.

Individual shearers were jailed for "withdrawing labor" - and the times and hardships endured by these shearers were almost unimaginable. Conditions were extremely poor and jail conditions were very harsh.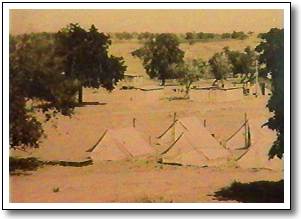 The mate-ship and degree of organization of this group of tough individuals is perhaps exemplified in the mounted group of shearers who numbered over 150 horsemen, who were responsible for taking news and information to the camps spread throughout the western district.

The strike itself saw many political and philosophical changes and the emergence of a new political group - the Australian Labor Party.