MUTTABURRASAURUS LANGDONI
Aramac Attractions :: Aramac Tramway :: Captain Starlight
Aramac Grey Rock :: Aramac Lakes :: Aramac Range :: Muttaburra
Muttaburrasaurus Langdoni :: Muttaburra Museum :: Union Hole & Union Camp
Muttaburra is the home of one of the largest, most complete set of dinosaur bones ever discovered in Australia that were found when a local grazier was out horse riding by the banks of the Thompson River in 1963.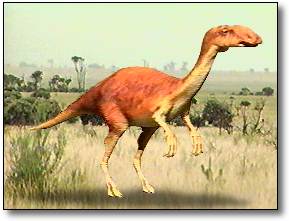 Doug Langdon noticed the close formation of bones and took a couple of sample bones that he sent off to the museum for identification. The huge plant eating creature was able to walk on its rear legs, with bird like feet.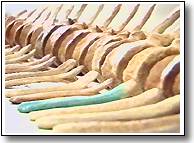 It is thought that the Muttaburrasaurus Langdoni lived over 100 million years ago. The hollow bony roof over the snout in the front of the eyes is very unusual. The front of the mouth had no teeth and it was thought that it may have developed a horny beak, although the purpose for the beak is not known.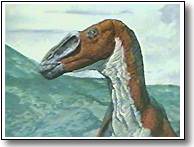 The Aramac region is well known for the cretaceous marine fossils and relics that have been preserved under extremely good conditions. The varied layers of history that reflect the diversity of our evolution can be found in this western district which offers a great wealth for researchers and archeologists.