OUTBACK ATTRACTIONS
There is a wide range of things to do and places to see in Queensland's Outback.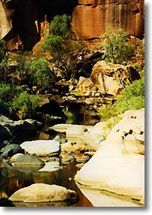 Fishing is one of the main recreational activities of the Outback. Go fishing in a billabong or along one of the many rivers and lakes. The likely catch in the Outback is barramundi, silver perch, murray cod and catfish.
Outback offers some great opportunities to get off the beaten track. There are many roads that are perfect for the four wheel drive enthusiast. Remember always to check road conditions and carry plenty of water.
Follow the Quensland National Heritage and cultural trail through the Outback. You can visit authentic heritage attractions, many of them icons of Outback legend. At each attraction, you'll discover the Outback's fascinating past.
Birdlife is prolific in Outback Queensland. National Parks are an excellent location to view much of the birdlife. The parks provide opportunities to explore and experience the diverse flora, fauna and landscapes of Outback Queensland, without spoiling them for future visitors.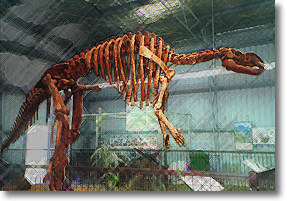 Queensland's Outback was once part of the "Great Inland Sea". This has resulted in the region being rich in fossils. Visitors to the region are able to take tours to many of the sites where these fossils can be found. Museums also house fascinating displays of fossils and reconstructed dinosaur skeletons.