BLACKALL
Blackall Attractions :: The Old Woolscour
Blackall is located on the Barcoo River along the Matilda Highway, approximately 110km from Brisbane, with a population of 1800 people. Blackall is named after Queensland's governor Sir Samuel Blackall. Local legend says, "anyone who crosses the Barcoo River 10 times is here to stay."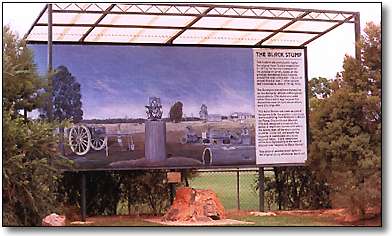 The Black Stump, located behind the State School in Thistle Street, was used for surveying purposes and permanently marks the original Astro Station established in 1887. Surveyors placed their theodolites on the stump for latitude and longitude observations. The stump was used rather than a set of legs because it gave more stability to the theodolites.

This enabled the mapping of Queensland on a more accurate basis. It was considered at the time that country to the west of Blackall was beyond the "Black Stump."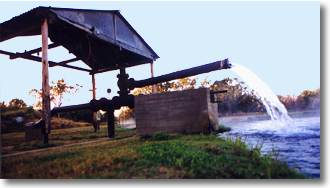 The town is supplied with water from the Great Artesian Basin. The water is pure, uncontaminated and ideal for drinking. This water flows from the basin under its own pressure and bores are usually drilled to a depth of 2500ft (800m). The water temperature in Blackall is 58 degrees Celsius, therefore a means of cooling water is more important than heating.
Blackall was one of the first towns to drill for water and the pioneer bore can be seen at the end of Short Street. The aquatic centre has an artesian spa bath, and locally produced soft drinks are make from the artesian water. The aquatic centre is open all year except for May.