JERICHO
Jericho Attractions :: Alpha Township Murals
The Jericho Shire is located in central Queensland and covers an area of 21,717 km2 with a population of 1040 (June 1996), which is spread between Alpha, Jericho and many grazing properties within the boundaries.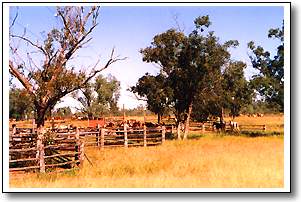 The Shire is bounded by eight other shires - Belyando, Peak Downs, Emerald, Bauhinia, Tambo, Blackall, Barcaldine and Aramac and straddles the Great Dividing Range - hence the name, "Gateway Between the East and the West" with Jericho to the west and Alpha to the east.
Jericho is also situated at the crossheads between Blackall and the Desert Uplands of Central Queensland, whilst Alpha is at the crossroads between Tambo and Clermont.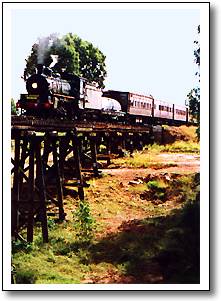 Alpha was established in 1884 to serve the railway construction workers. It was named after a property that was taken up in 1863. The beauty of Alpha Station was the inspiration for British artist, Harriet Neville-Rolfe. Her painting - "Breakfast at Alpha" now hangs in the Queensland Art Gallery.
Jericho township located 56km west of Alpha, is a picturesque town with an atmosphere of it's own.