LONGREACH
Longreach was settled in the 1870s and is now the largest town in the Central West.
"Pioneer country" best describes Longreach and this was the reason that it was chosen as the site for the Australian Stockman's Hall of Fame, built as a tribute to the pioneers that contributed in some way to the history of Outback Australia.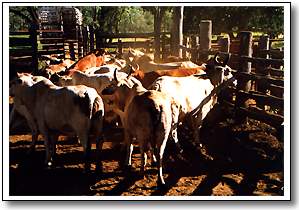 Longreach is also known for its role with Qantas. The hangar at the airport was the base for an airline which began life in Queensland's Outback and grew into our first international carrier. The hangar now houses the Qantas Founders Outback Museum.
Camp under the stars or take a sunset cruise on the Thomson river. See farm animals and horses or enjoy an outdoor barbecue. Longreach is home to a number of attractions.