CAPTAIN STARLIGHT
Aramac Attractions :: Aramac Tramway :: Captain Starlight
Aramac Grey Rock :: Aramac Lakes :: Aramac Range :: Muttaburra
Muttaburrasaurus Langdoni :: Muttaburra Museum :: Union Hole & Union Camp
Captain Starlight was a mix of real and fictitious characters. He was believed to be two distinctly different entities.
The first was Frank Pierson who was an infamous highway man who held up travellers and station owners in the remote areas of western Queensland. While bushranging was his first love, he also practiced as a respected doctor in the Burke district of NSW!

Australia's bushrangers were far from the folk hero image often presented. In most cases they were violent, ruthless criminals, robbing rich and poor alike. Pierson was among the worst of a really bad bunch! He was also a horse thief and was convicted as a murderer. Although sentenced to death he was given a reprieve and given life instead.

He spent 15 years in jail where he became a talented artist. On release he returned to violent crime. As a twist of fate he actually died of accidental poisoning!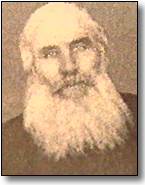 Second was Harry Redford. Stealing to survive in Redford's day was rife. He was a brazen thief who would not steal a few cattle but was known to have taken complete herds.

The famous escapade that bought him totally undone was a cattle doffing expedition. He stole 1000 head of cattle from the Aramac district and drove them to Adelaide to sell them. He picked a time when it was raining and knew that the water down Coopers Creek would give him two weeks grace before he could be tracked.

He followed the Thompson River down through the channel country to Adelaide. This was quite a feat as this was largely unchartered area and there would have been times when they would not have known where the next watering spot was ahead of them.

Among the heard was a prize white bull that was worth 500 guineas. No matter how hard Redford tried to cut the bull from the group it persisted in followed the herd.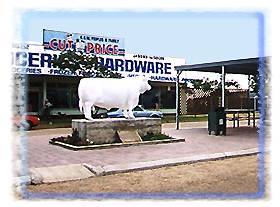 En route Redford ran short of cash and sold the bull to a squatter, which was how his cattle rustling was uncovered. The bull was quite famous and belonged to Bowen Downs Station, which was how the police associated the cattle thieving to Harry Redford.
Redford was put to trial in Roma but by a comedy of errors in the evidence and a sympathetic jury Redford went home a free man!
Harry Redford was a solid, broad shouldered bushman whose skills were highly respected. It seems almost unthinkable that a man with the natural skills of the bush could lose his life through an accidental drowning which is how Redford died.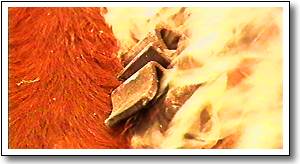 One good thing that came from the incident was the central system of cattle brand registration in Queensland, and in the first of may 1872 Bowen Downs registered their brand "LC5".