ARAMAC TRAMWAY
Aramac Attractions :: Aramac Tramway :: Captain Starlight
Aramac Grey Rock :: Aramac Lakes :: Aramac Range :: Muttaburra
Muttaburrasaurus Langdoni :: Muttaburra Museum :: Union Hole & Union Camp
The main railway line bypassed Aramac at Barcaldine - so the townsfolk developed their own solution, they built their own tramway to link to the main line that was opened 7th July 1913.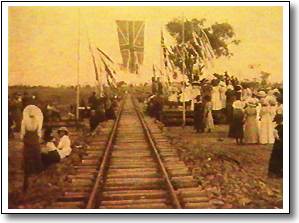 This link was kept open through drought and flood for decades and finally closed operation on the first of January 1976. The Aramac tramway was built by the Aramac council and is one of the few private tramways in Queensland. As road transport became more accesible the railway slipped into decline.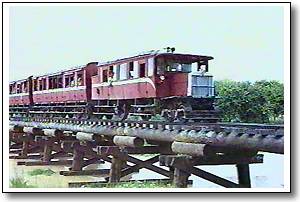 Aunt Ema the RN28 rail motor has been in the museum ever since. There are plans to recommission Aunt Ema and run the tramway around the township in a two kilometer loop.