MEMORIAL HOSPITAL - MUTTABURRA
Aramac Attractions :: Aramac Tramway :: Captain Starlight
Aramac Grey Rock :: Aramac Lakes :: Aramac Range :: Muttaburra
Muttaburrasaurus Langdoni :: Muttaburra Museum :: Union Hole & Union Camp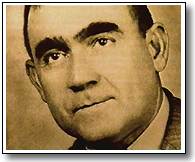 The Memorial Hospital at Muttaburra was dedicated to Dr Arratta who arrived in town in 1925. Failing health forced his retirement after 35 years of dedicated service to the surrounding district. The doctor was awarded an M.B.E. in recognition for his work.
The hospital is a preserved memorial to his work and reflects the times and equipment used throughout Dr Arratta's working period. Equipment needed for use in procedures in the casualty and operating room was often makeshift.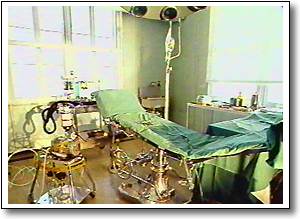 He was rightfully proud of the successful results of many emergency practices carried out under extremely difficult conditions. For many of the hardest years of his practice his yearly salary was the modern equivalent of $20 per week!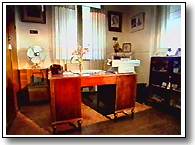 There are displays of surgical equipment - many of the rooms and wards have been maintained as they were many years ago. This is an excellent historic project that is a credit to the township.
After retirement he began writing his reminiscences and was still working on the manuscript a month before his death in 1973. His most vivid memories concerned his early struggles to minister to his patients in a remote area without electricity or refrigeration.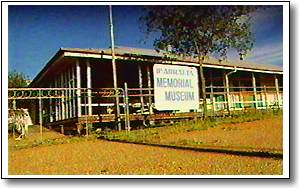 Although dedication to his patients was his primary concern he was involved in the sports of tennis, cricket, golf and horse racing. He married Matron Mabel Watkins in 1935. They established a successful branch of the Red Cross Society and worked tirelessly on its behalf as well as for the Church where he was often called upon to serve in the absence of the Parish Priest.

At his public farewell he paid tribute to the community for its faithful and generous support of his efforts to provide a medical service over many difficult years.