WORKERS HERITAGE CENTER
Barcaldine Attractions :: Barcaldine Regional History
Barcaldine Industry :: Barcaldine General Information
Workers Heritage Center
They built the Sydney Harbour Bridge and the Snowy Mountains Scheme, they pioneered the outback and forged a nation. These are the working men and women of Australia.

They come from all walks of life - miners, shearers, nurses, and public servants, and from all ethnic backgrounds - from Europe and Ireland and from the Americas and China. Some trace their ancestors back to the dreamtime of Australia. Their stories tell of courage and determination.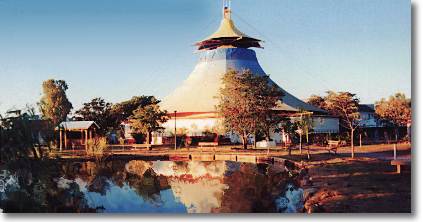 The extraordinary Legacy of ordinary Australians. The Australian Workers Heritage Centre captures their spirit, recording the lives of Australia's workers and their struggle for social, political and industrial processes which have shaped a nation.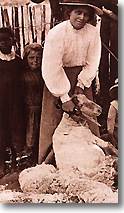 The Centre pays tribute to all workers, past and present, through interactive displays and the latest technology. Displays include a photographic exhibition, a working railway station, film and video presentations, artefacts, a planned working shearing shed and other working setting exhibitions. Art and craft is used extensively.

The Centre's artists in residence program will be further extended to include permanent studios for literature, film, music, history and the visual arts. The challenge is to further develop the Centre with regular ongoing programs of exhibitions honouring Australian achievements in the arts, science and medicine, and workers from all walks of like who continue to build our nation. In this way the Centre will continue to both preserve the past and provide a vision of the future of this nation.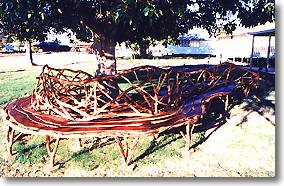 The Australian Workers Heritage Centre plays a vital role in preserving an important part of our heritage and culture, in contributing to both regional and national tourism, in boosting local employment and sustaining rural life by creating alternative economic activities. Fully supported by local people, the Centre is committed to meeting their needs, providing a Community Training Centre, senior Citizen's Club, Meeting Rooms and facilities for public activities.