QUEENSLAND OUTBACK
Queensland's Outback has it all - from rollicking stockmen, to quiet fishing spots, to desert sand dunes, and even the odd dinosaur — there's nowhere quite like it. And it's all right here in your own backyard and it's all waiting to be discovered by you!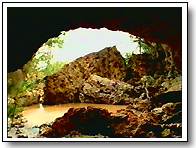 Stretching from Mitchell in the east, to Birdsville in the west it is South West - Channel Country. South West is the epitome of the "Natural Outback". You can try your hand at fishing in the many billabongs, rivers and lakes, while admiring the numerous species of birdlife. Go camping and see stars which stretch forever, or experience life on a working livestock station.
Central West - Matilda Country is the "Heart of the Outback". Explore the landscape that inspired the lyrics to Banjo Paterson's iconic ballad, learn about the pioneering years while visiting museums, attractions and exhibitions. The Central West is also the perfect place to enjoy traditional bush tucker around the campfire.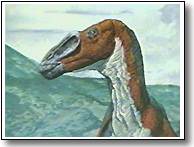 The North West - really is the "sunburnt country". Here you will discover where dinosaurs once roamed and experience spectacular Outback sunsets. The days are warm with cool nights. Enjoy camping by the river, surrounded only by the sound of silence.