BARCALDINE HISTORY
Barcaldine Attractions :: Barcaldine Regional History
Barcaldine Industry :: Barcaldine General Information
Workers Heritage Center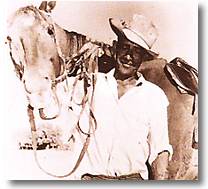 In September 1846, Sir Thomas Mitchell was the first recorded white man to explore the Barcoo River. While exploring the Barcoo River he reached the Alice River which later became the southern part of the Barcaldine Shire. Mitchell named the Alice River and as a result Mitchell's name was adopted for the pastoral district and for its famous grass - Mitchell grass.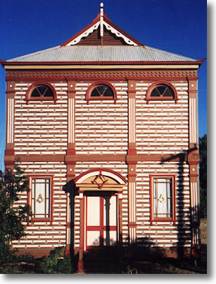 In October 1863, Donald Cameron, his son John and James and William Crombie walked sheep from the New England district of New South Wales and pastured them along a forty mile frontage of the Alice River. They called their homestead block Barcaldine after a family property in Scotland.
The government passed a new Land Act in 1884, under which all blocks were to be property surveyed and leases consolidated into registered holdings in which payment of rent could be enforced. Under its provisions each large property lost a portion of land which was resumed for closer settlement. The work took time and in the Barcaldine area, consolidation coincided with the birth of the town in 1886.
Other important dates in Barcaldine's history are:
1886 Town was founded with opening Railway to Lagoon Creek
1886 Back Creek bore sunk
1887 Town bore sunk / State School opened
1889 Initial meeting CSN Grazier's Association
1891 Shearer's Strike
1893 Barcaldine Shire Council established
1896 Convent School opened
1908 Swimming baths constructed
1915 Electricity turned on
1957 Barcaldine was sewered
1974 TV to Barcaldine
1980 Olympic Swimming Pool opened
1987 Monument to Shearer's Strike opened
1987 New State Primary School
1989 Opened new Secondary State School
1991 Australian Workers Heritage Centre opened by the Hon. RJ Hawke, Prime Minister