ALPHA TOWNSHIP MURALS
Jericho Attractions :: Alpha Township Murals
Local artists have created some spectacular mural scenes on buildings within the township of Alpha.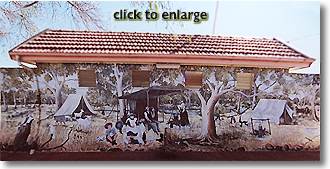 The scene above is painted onto the public toilet wall in the main street of Alpha. The theme is history based and really presents the pioneering past of this region.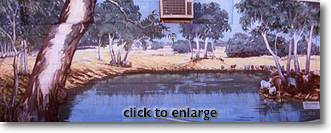 This scene is painted on the local Butcher's Shop and is definitely very representative of Western Queensland. Excellent artistic work on a very grand scale.